The ZE500 series takes an innovative approach to OEM print engines… Leveraging customer research, the design focuses on ease of use, integration and servicing. Built with the customer in mind, the ZE500 is designed to keep mission-critical print-and-apply applications operating with no interruptions.
…CLICK HERE to download a PDF of the brochure:
RFID At-a-Glance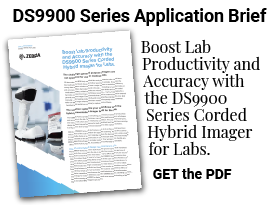 DS9900 Series Application Brief...
Download the DS9900 Application Brief and learn how this hybrid scanner improves lab performance.Click Here for PDF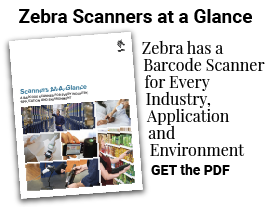 Zebra Scanners at a Glance...
Use this guide to find the right scanner… your workers can then capture the data that matters most.Click Here for PDF