DOLPHIN DATA CAPTURE…
As one of the largest OEM scan engine suppliers in the world, Dolphin Data Capture specializes in helping OEM's integrate AIDC technology into their products and applications.  With over 25 years of experience in the Auto ID Industry we provide the best hands on technical support and offer Engineering design and integration services so customers can focus on what they know best. Our main mission is to help OEM's integrate the right product easily and effectively.  We concentrate most of our efforts around all Zebra products and technologies such as Scan Engine integration, Barcode Scanning, Machine Vision, RFID, Mobile Computers, Kiosks and Printers.  We provide both off-the-shelf and optimized product solutions to help give our customers a competitive edge.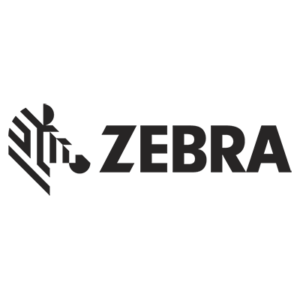 ZEBRA TECHNOLOGIES… THE EDGE YOU NEED TO SUCCEED
Zebra empowers those on the front line in retail, healthcare, transportation and logistics, manufacturing and other industries to achieve a performance edge – an edge that translates to delighted customers, good patient outcomes and superior business results.As the pioneer at the edge of the enterprise, our products, software, services, analytics and solutions are used to intelligently connect your people, assets and data. With decades of industry experience, we design with front-line users and workplaces in mind, giving you the best-action guidance needed to optimize in-motion operations and make business-critical decisions.With over 10,000 partners across 100 countries, we are committed to delivering industry-tailored solutions that help our customers capture their edge.

A Dolphin Data Capture Machine Vision Video...
Watch to see Zebra's Machine Vision and Deep Learning Development Platform… Aurora Vision

Two Zebra OEM Solutions Create One Powerful System...
Take a look at a Realtime Printing Inspection/Validation system from Dolphin Data Capture.

IVD / Test Tube Inspection… Barcode Reading, OCR, Liquid Levels, Cap Detection and More…
Watch our AACC 2022 Machine Vision / IVD Demonstration Video.

A Dolphin Data Capture Workbench Video...
Another great video from the Dolphin Data Capture workbench with Mike Bannister. Mike takes a closer look at the Zebra SE4100,  SE4107 1D and 2D barcode imagers.

The Zebra Product Integration Experts...
Download the DDC OEM Medical Brochure and see how we are the Zebra Product Integration Experts.

Point-of-Care Pill Counting Using a Zebra DS8100-HC Handheld Scanner and Aurora Machine Vision…
Watch our AACC 2022 Machine Vision / Pill Counting Demonstration Video