WHAT WOULD YOUR WORKERS DO WITH AN EXTRA HOUR PER DAY?
What makes the TC8000 so special?
Everything.
It's the ground-breaking all new warehouse mobile computer designed to deliver revolutionary productivity increases in the warehouse. In fact, on average, it saves 14%* per worker versus traditional form factors – it's like gaining an extra hour of productivity, per worker, per day.
And it's the only device on the market that simplifies it all — how your workers physically use the device and interact with your warehouse application.
…CLICK HERE to download a PDF of the brochure:
Mobile Computing At-A-Glance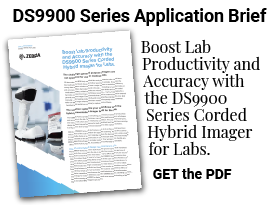 DS9900 Series Application Brief...
Download the DS9900 Application Brief and learn how this hybrid scanner improves lab performance.Click Here for PDF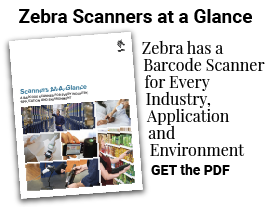 Zebra Scanners at a Glance...
Use this guide to find the right scanner… your workers can then capture the data that matters most.Click Here for PDF