WORKS HARD IN THE REAL WORLD
When it comes to delivering real-world productivity, the MC3300 is the real deal. Push-to-talk capabilities and Wi-Fi-enabled WorkForce Connect mean colleagues can communicate instantly, from the back of the store to the front. Warm-swap batteries virtually eliminate downtime, so your workforce can literally power through shifts. The MC3300 is efficiency, connectivity and productivity in one innovative package. And, it's all backed by Zebra's unrivaled OneCare support.
…CLICK HERE to download a PDF of the brochure:
Mobile Computing At-A-Glance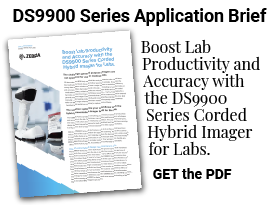 DS9900 Series Application Brief...
Download the DS9900 Application Brief and learn how this hybrid scanner improves lab performance.Click Here for PDF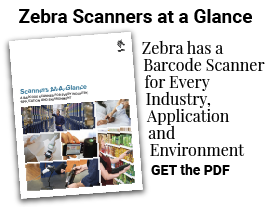 Zebra Scanners at a Glance...
Use this guide to find the right scanner… your workers can then capture the data that matters most.Click Here for PDF