SDC brings the same industry-leading algorithms used in Zebra hardware decoders to any off-the-shelf megapixel camera, providing your customers with the first-time every-time easy barcode scanning in non-scan intensive applications. Your customers will enjoy rapid decode speed, even on damaged, scratched or poorly printed bar codes. 
Software Decode for Cameras (SDC)… …CLICK HERE to see a typical industry application this Decoding Software is perfect for.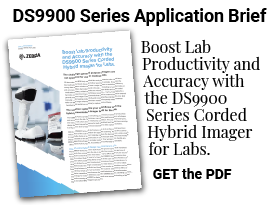 DS9900 Series Application Brief...
Download the DS9900 Application Brief and learn how this hybrid scanner improves lab performance.Click Here for PDF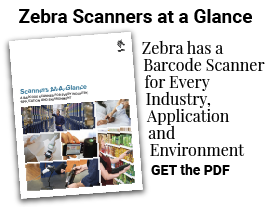 Zebra Scanners at a Glance...
Use this guide to find the right scanner… your workers can then capture the data that matters most.Click Here for PDF