Get Maximum Integration Flexibility With Zebra's Hardware Decoder Family You design your products to meet the needs of different industries and different users — why settle for a one-size-fits-all decoder strategy? With Zebra's PL Family of hardware decoders for Zebra 2D imagers, you can choose the right decoder for each and every one of your products, based on whatever criteria you define — size, form factor, features or cost-efficiency. Choose Your Size There is a PL hardware decoder that will fit in your product designs, no matter how much or how little room is available . The PL family includes standard size boards, miniaturized boards and a Ball Grid Array (BGA) microchip. Choose Your Form Factor Choose the form factor that works best for your product design — a separate circuit board that connects to your board or a microchip that is soldered to the main circuit board, allowing you to deeply embed our world-class image capture technology into your products. Choose Your Feature Set Select the decoder that gives you the right feature set, allowing you to pay only for the technology you need. The PL Decoder Family Series offers standard performance on virtually any bar code — 1D and 2D — as well as the ability to capture images and video footage. The PL Decoder Family delivers excellent motion tolerance that is required in intensive and rapid scanning applications, and adds features such as signature capture, OCR and multicode scanning . Better Control Over Your Product Costs — And Your Profit Margins For your cost-sensitive products, this family of hardware decoders allows you to stay within your projected budget, yet still get the same high quality data capture that has made Zebra the industry leader in bar code scanning and image capture.
The PL3307C Hardware Decoder… …CLICK HERE to see a typical industry application this decoder is perfectly suited for.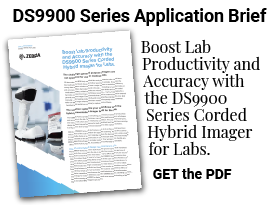 DS9900 Series Application Brief...
Download the DS9900 Application Brief and learn how this hybrid scanner improves lab performance.Click Here for PDF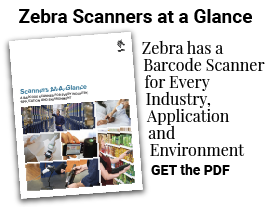 Zebra Scanners at a Glance...
Use this guide to find the right scanner… your workers can then capture the data that matters most.Click Here for PDF